COMMUNITY SPONSORSHIP
Harden Murrumburrah Regional Development Corporation is committed to support the delivery of projects/events with the twin towns that contribute to our broader community and economy.
The HRDC Community Sponsorship Program offers grants of up to $1,500.00 to local Sporting Clubs, Not-for-Profit Organisations and Charities within Harden Murrumburrah. Applicants must meet the eligibility criteria and be operating within the twin towns of Harden Murrumburrah; and provide programmes or activities that benefit residents, and improve overall community well-being.
The program is open all year round and if you have any questions please contact the HRDC offices on (02) 6386 5536
HRDC TO HELP LOCAL BUSINESS NAVIGATE TOUGH TIMES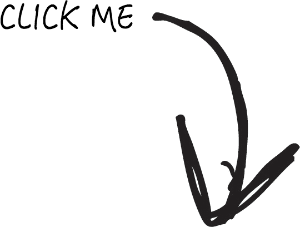 HRDC TO HELP LOCAL BUSINESS NAVIGATE TOUGH TIMES
After the announcement of the Federal Governments increased social gathering restrictions last night Harden Regional Development Corporation has set a clear assistance package to help local business navigate these uncertain times. 
HRDC will today implement a three-tiered strategy to assist local business and continue to support the local economy. 
Chair of HRDC Richard Fleming said the role of the organisation is clear, to assist and support our local businesses through this period of uncertainty.
"State and Federal Governments have announced some great stimulus packages for local business, but it's now HRDC's job to ensure that we assist businesses within the area understand what they can expect from these packages, how and when they will receive stimulus, assist in promoting alternate business offerings and encourage people to continue to spend locally."
"As part of the support HRDC we will be putting a large marketing package together to promote effected businesses within the area whilst offering one on one support and mentoring sessions for all businesses to understand the stimulus package."
HRDC's CEO Chris Ireland said that the tailored support for individual businesses throughout the region is essential.
"These are very unprecedented times but if we have a collaborative approach, support business and continue to buy locally we can lessen the blow to local business.  In saying this, we also need to be forward thinking and prepare for additional restrictions." 
"I want everyone affected to know that we are here to support them and that we are taking a very collaborative approach to local business.  I encourage any business owner to contact our offices should they have any questions and concerns or would like support in any way."
People can keep up to date with all changes and offerings of local businesses on the HRDC Facebook page and Hilltops Collective, a relatively new initiative featuring local businesses of the Hilltops Region.
What's on offer from Harden Regional Development Corporation
Marketing and Promotion for affected businesses within the region;

One on one support to understand the stimulus packages; and

Mentoring sessions for affected business on alternate income opportunities
HRDC RELEASES STAGE TWO PACKAGE FOR HARDEN-MURRUMBURRAH BUSINESSES
Harden Regional Development Corporation, in conjunction with the Bendigo Community Bank and Kruger Trust, today announced a second stage stimulus package for local business and sporting groups of the Harden Murrumburrah region. 
The stimulus package is a three-tiered support offering that will deliver financial aid to those businesses that have been affected by the restrictions set out during this uncertain time. 
Chair of HRDC Richard Fleming said that, like State and Federal Government, HRDC is putting its shoulder to the wheel to assist local business during this difficult time.
"Earlier this week HRDC announced its first stage assistance package which centred around business assistance and marketing business changes for the Harden Murrumburrah area, but now I'm pleased to announce a Stage 2 Financial Stimulus Package.
"We know that our community is feeling the pressure of these COVID-19 restrictions and we hope that this stimulus will support local business and compliment those already set by the State and Federal Governments.  We will continue to stand shoulder to shoulder with our local businesses during these tough times."
"Each round of the package will be open for a week, and we have done that purposefully to allow resources to be distributed quickly and give some solace to affected businesses."
"I must take this opportunity to thank the Kruger Trust and Bendigo Community Bank for partnering with HRDC on this initiative"
Funding applications will be open on Monday for the first round of the stimulus package and can be found at www.hrdc.org.au.
HRDC CEO Chris Ireland said that due to applications being open for such a short time the application is entirely online, and a simplified process. 

"We know people are stressed and busy trying to manage their business and keep up to date with the quickly changing circumstances, so we have made the application process streamlined and very user friendly. It's a totally online system which should take businesses less than 30 minutes to complete."
"I encourage anyone seeking support to call the HRDC offices on 02 6386 5536."
GRANTS
HRDC offers a grant writing service to local businesses and community groups. We know that grant applications can be quite complex and take away from your core business. So give us a call to assist you in this process.
To keep up to date with all grants available in our community, like our Facebook page.
HILLTOPS COLLECTIVE
Hilltops Collective is a new social media project for HRDC.  Hilltops Collective showcases local businesses and artisans from the region in a collaborative function to drive spending and regional export.   Each day, products are featured to the followers with weekly prizes and giveaways.
It is planned that this platform will eventually transition into further brands and offer further marketing opportunities for the region.
You can follow Hilltops Collective by clicking below
www.instagram.com/hilltopscollective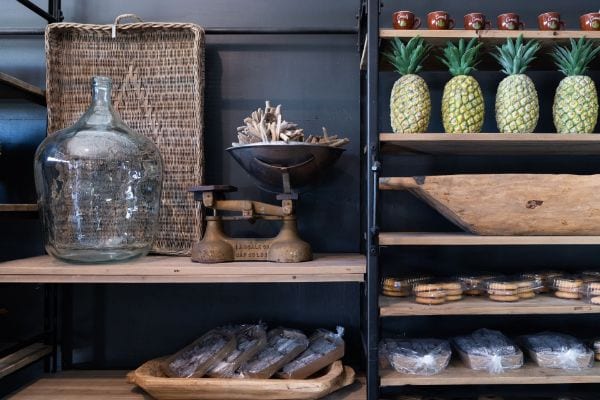 Co-working Space
HRDC offers a co-working space located at its offices in Harden for local businesses and residents. 
The benefits of co-working paces have been well documented, and ours is no different.  The space offers very low start-up costs for businesses, flexibility of work arrangements, a central location, networking opportunities and business assistance.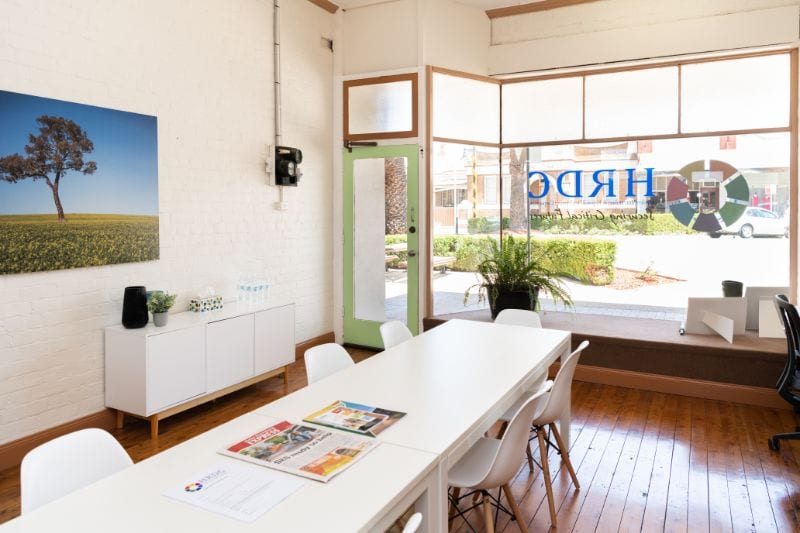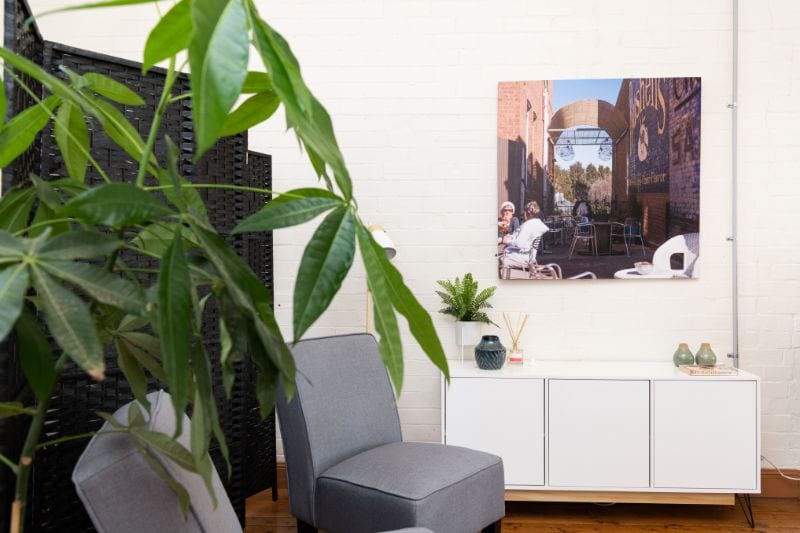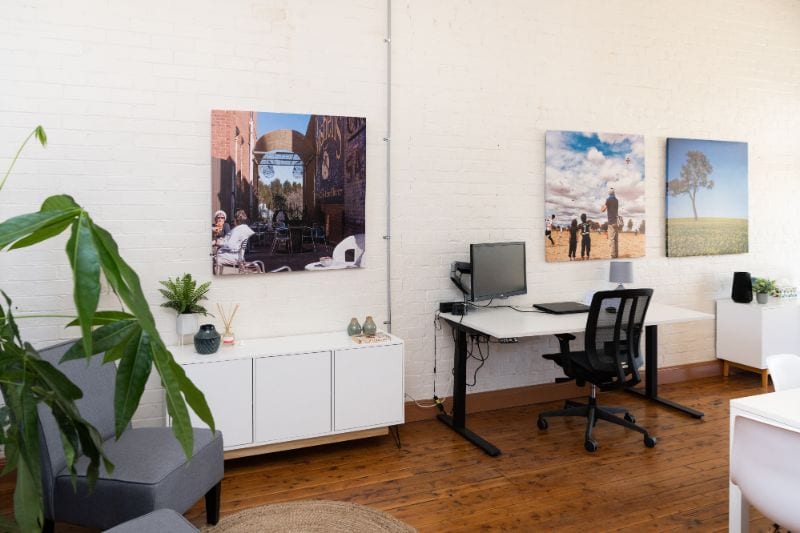 The Mill Painting Project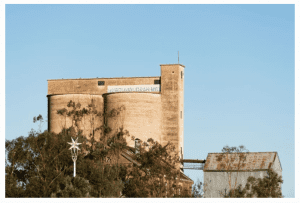 This project will see an historically based mural painted onto the Flour Mills Silos in the main street of Murrumburrah. The theme of the mural will be the retelling of the history of this monument, and to enhance the historic and tourism appeal for region.
The land for the Mill was purchased in 1858 by Miles Murphy and the flour mill completed in 1865. In 1868 Thomas Allsopp purchased the mill and introduced many new concepts into the production of milling. The famous "Allsopps Silver Spray Flour" won many awards including 25 country society recognised awards. In 1919, a major fire occurred on site, and from 1919-1922 the flour mill complex was rebuilt, including the building of the concrete twin silos within the complex.
The new system included the train carriage of raw product to the site, off the Sydney-Melbourne Train line system directly to the twin silos for storage. An electrical auger system was implemented to carry the product up into the twin silos, all quite "revolutionary" at the time. In 1991 the silos were mothballed, and storage was discontinued. This project will record in a mural the history of the structure which has been such a prominent landmark in the community for more than 150 years.
HRDC has been applying for both State and Federal grants for this project and will continue to lobby for its importance in the region.