COMMUNITY SPONSORSHIP
Harden Murrumburrah Regional Development Corporation is committed to support the delivery of projects/events with the twin towns that contribute to our broader community and economy.
The HRDC Community Sponsorship Program offers grants of up to $1,500.00 to local Sporting Clubs, Not-for-Profit Organisations and Charities within Harden Murrumburrah. Applicants must meet the eligibility criteria and be operating within the twin towns of Harden Murrumburrah; and provide programmes or activities that benefit residents, and improve overall community well-being.
The program is open all year round and if you have any questions please contact the HRDC offices on (02) 6386 5536
STATEMENT FROM CEO – CHRIS IRELAND
On Friday, the 5th February 2021, a meeting was held in Harden with the following people to discuss the aged care facility and look to an amicable solution for our community.
| | |
| --- | --- |
| Hon Michael McCormack MP | Member for Riverina |
| Steph Cooke MP | Member for Cootamundra |
| Samantha Flanery | Deputy Chair HRDC |
| Tony Flanery | Hilltops Council Councillor |
| Chris Manchester | Hilltops Council Councillor |
| Chris Ireland | CEO HRDC |
| Helen Emmerson | CEO Southern Cross Care NSW & ACT (via Zoom) |
| Gaynor Squillacioti | GM Care Operations Southern Cross Care NSW & ACT (via Zoom) |
Firstly, I would like to take the opportunity to thank the Deputy Prime Minister and our State Member for making themselves available and travelling to Harden to speak, in person, on the vital subject of continuing aged care with the Harden Murrumburrah region.
All government and local representatives at the meeting came to a very quick conclusion that an aged care facility (in addition to the local hospital aged care service) with our twin towns must continue.
However, in saying this we cannot stand in the way of the impending closure of St Lawrence, nor can we force them to stay open, so as a community we must look for a solution.
Southern Cross Care NSW & ACT (SCC) is open to working with HRDC and other suitable service providers for the facility and are working on issuing an expression of interest for sale of the property.
So, what does this mean for our community and the current facility?
Sadly, it means that once residents are relocated the building will become vacant. Within this time, HRDC will be forming a Committee to look at the potential operation of the site under a Community not-for-profit entity much like facilities in neighbouring towns.
I will be reaching out to key members of the Community such as doctors and a pharmacy representative to sit on the Committee as well as vested members of the Community. When this Committee is formalised, I will let you know.
In conjunction, I will be drafting an in-depth business plan, modelling and organisational structures to ensure that a community run facility will be viable and not place the town into a negative financial encumbrance.
From this point, and if we can secure the funds, we will present our business case to SCC through the EOI process. Again, should all of this be successful, it still does not guarantee that SCC will accept our proposal.
At this time, I cannot give an indicative timeframe on this process but be rest assured that I will be working solely on this project for the foreseeable future.
I have followed up this Statement with some frequently asked questions and encourage people to email HRDC at hrdcoperations@hrdc.org.au should you have any further questions. We will update questions on our website to ensure that clear messaging is being received by all community members.
Finally, I would like to again thank those participants at the meeting, but also the community for your passion and dedication to a situation that is so vital for our region.
FREQUENTLY ASKED QUESTIONS
When will all residents be moved out of the Harden Facility?
At this stage we are unaware of a formal closure date but are aware that SCC are working with residents for relocation.
Bed licences and how do they work?
Bed licensees are governed by the Department of Health and are awarded through the Aged Care Approvals Round (ACAR). If you are an approved provider of residential aged care or short-term restorative care (STRC), you can apply for Australian Government-subsidised places through an ACAR.
How often are applications open for more bed licenses?
Once per year.
The Masonic Village and what is to happen to this?
As this point SCC has indicated that there will be no change to the Masonic Village.
How much is it going cost?
As this stage it is unclear how much it will cost to set up a facility and will become one of the core issues in the planning process.
Where will the funding come from if we are successful in our bid to run as a community organisation?
We will seek money from the federal government but will also need to look for private funding avenues.
How long will this process take?
At this stage it is unclear on how long the process will take and will keep the community updated when we are informed.
GRANTS
HRDC offers a grant writing service to local businesses and community groups. We know that grant applications can be quite complex and take away from your core business. So give us a call to assist you in this process.
To keep up to date with all grants available in our community, like our Facebook page.
HILLTOPS COLLECTIVE
Hilltops Collective is a new social media project for HRDC.  Hilltops Collective showcases local businesses and artisans from the region in a collaborative function to drive spending and regional export.   Each day, products are featured to the followers with weekly prizes and giveaways.
It is planned that this platform will eventually transition into further brands and offer further marketing opportunities for the region.
You can follow Hilltops Collective by clicking below
www.instagram.com/hilltopscollective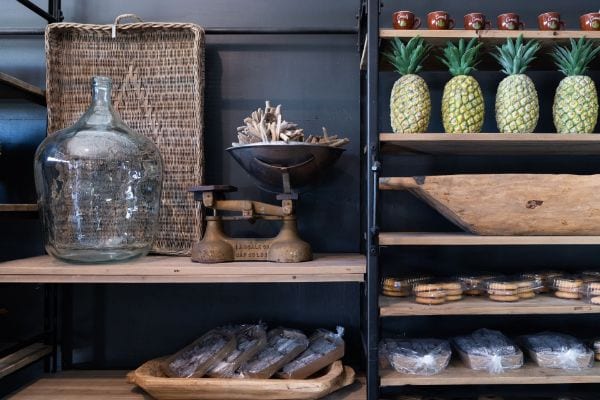 Co-working Space
HRDC offers a co-working space located at its offices in Harden for local businesses and residents. 
The benefits of co-working paces have been well documented, and ours is no different.  The space offers very low start-up costs for businesses, flexibility of work arrangements, a central location, networking opportunities and business assistance.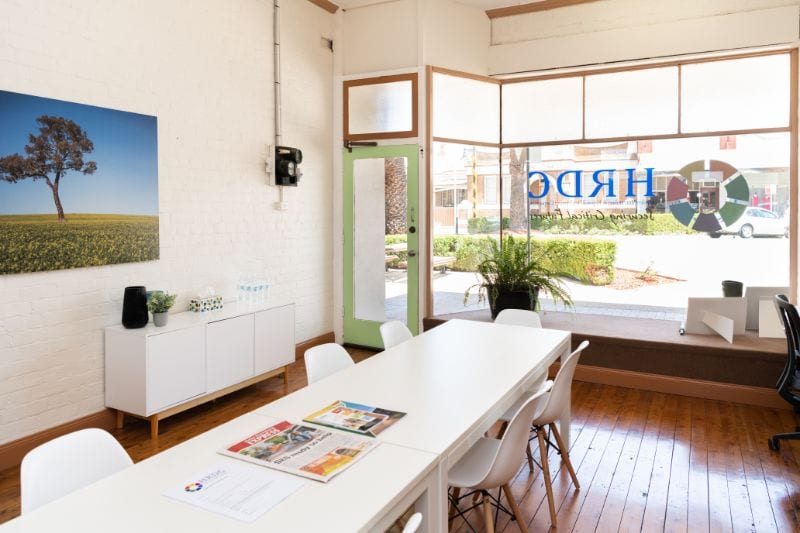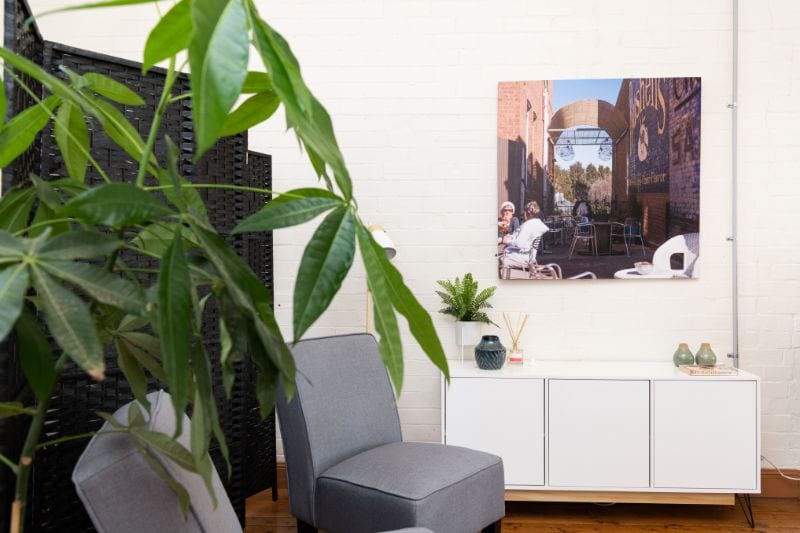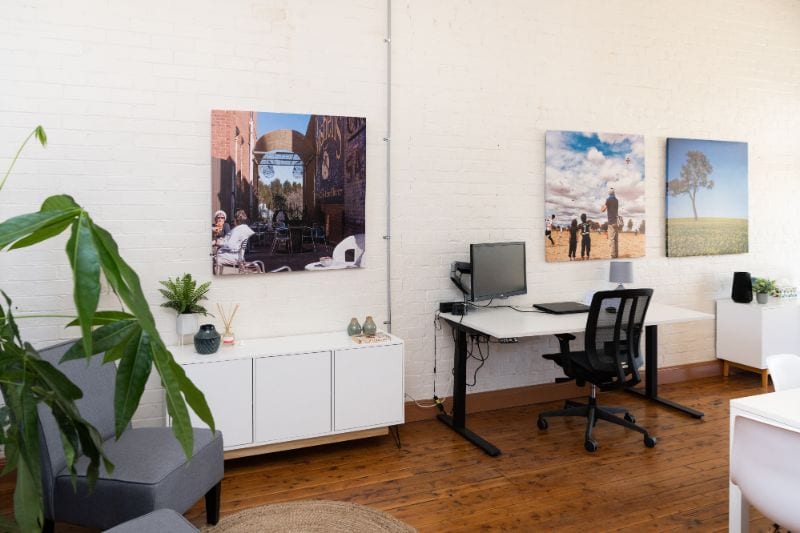 The Mill Painting Project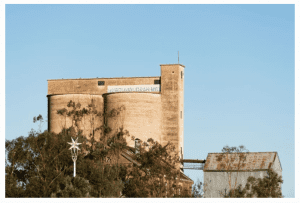 This project will see an historically based mural painted onto the Flour Mills Silos in the main street of Murrumburrah. The theme of the mural will be the retelling of the history of this monument, and to enhance the historic and tourism appeal for region.
The land for the Mill was purchased in 1858 by Miles Murphy and the flour mill completed in 1865. In 1868 Thomas Allsopp purchased the mill and introduced many new concepts into the production of milling. The famous "Allsopps Silver Spray Flour" won many awards including 25 country society recognised awards. In 1919, a major fire occurred on site, and from 1919-1922 the flour mill complex was rebuilt, including the building of the concrete twin silos within the complex.
The new system included the train carriage of raw product to the site, off the Sydney-Melbourne Train line system directly to the twin silos for storage. An electrical auger system was implemented to carry the product up into the twin silos, all quite "revolutionary" at the time. In 1991 the silos were mothballed, and storage was discontinued. This project will record in a mural the history of the structure which has been such a prominent landmark in the community for more than 150 years.
HRDC has been applying for both State and Federal grants for this project and will continue to lobby for its importance in the region.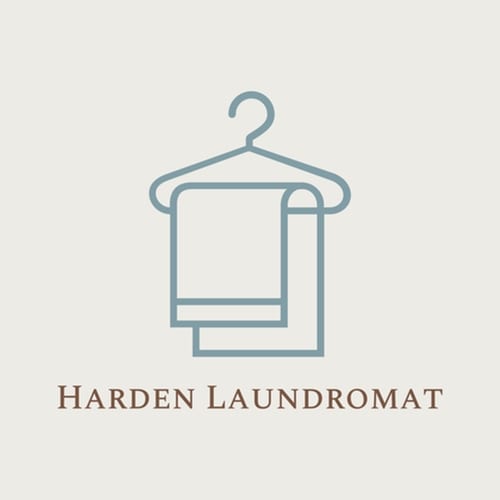 Harden Laundromat
Harden Laundromat has been open since early 2021. An initiative of HRDC all profits go towards supporting our Community Sponsorship Program.
The laundromat is open 24/7 and is under high definition security surveillance.
Harden Laundromat
41 Neill Street (right next to IGA)
Washers – $6.00 per wash
Dryers – $2 per 12 minutes