Harden Murrumburrah Accommodation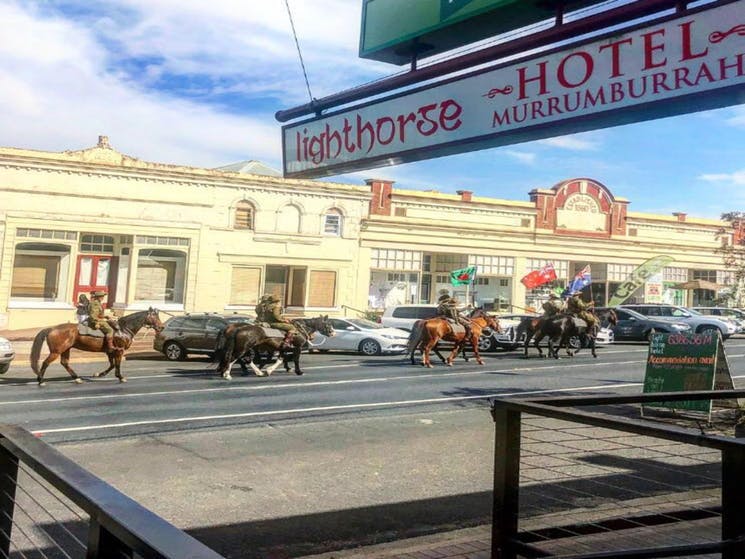 Accommodation
The Light Horse Hotel Murrumburrah
The Light Horse Hotel is a historic country hotel with a friendly bar, dining room, guest lounge and 12 spacious-fresh guest rooms, with nine opening onto the shady veranda.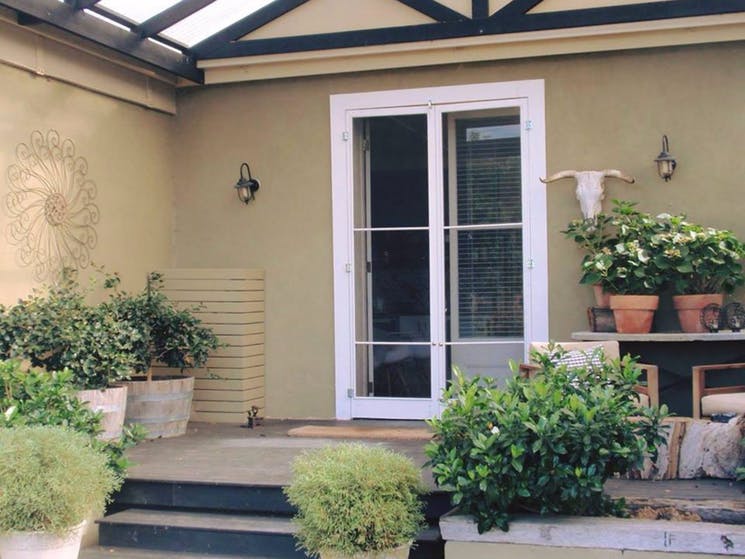 Accommodation
The Old Hall Bed and Breakfast
The Old Hall Bed and Breakfast is a one bedroom suite, with two huge French doors at the end of the veranda which opens up to a luxurious and spacious suite for two.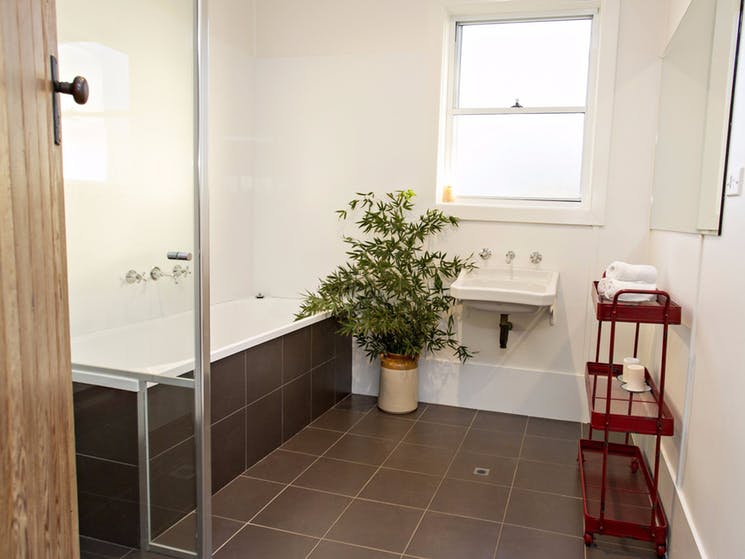 Accommodation
Colenso Country Retreat
As featured Channel 7's Sydney Weekender, Colenso Farm offers two beautifully appointed country accommodation options: Colenso Country Retreat, a comfortable farmhouse that sleeps eight, and Walker's Cottage, a stunning renovated two bedroom, two bathroom cottage.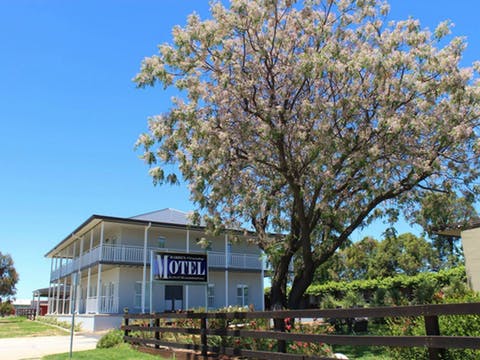 Accommodation
Harden Country Motel
Come to Harden Country Motel and experience their country hospitality they have new and refurbished rooms for all their guests.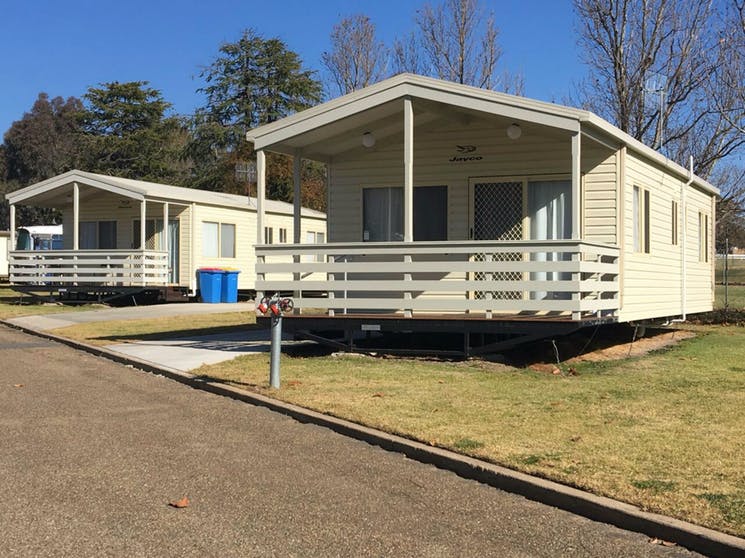 Accommodation
Harden Caravan Park
Situated in south western New South Wales this park features includes: a resident manager, dump station, sites available for short stay, pensioners concession, wheelchair access, barbecue area, large sites for RV's and more.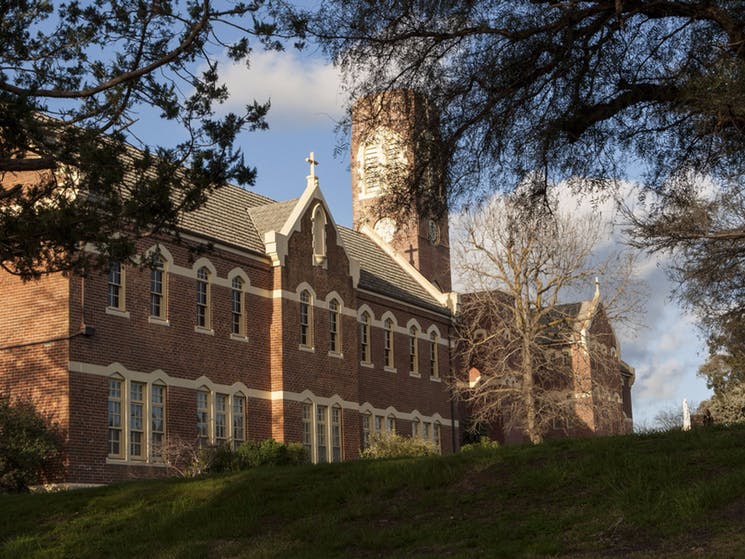 Accommodation
St Clements Retreat and Conference Centre Galong
Experience the historic beauty, tranquil gardens, and warm hospitality at St Clements Retreat and Conference Centre. Ideal for small or large groups of up to 110 people, St Clement's offers a range of affordable accommodation options.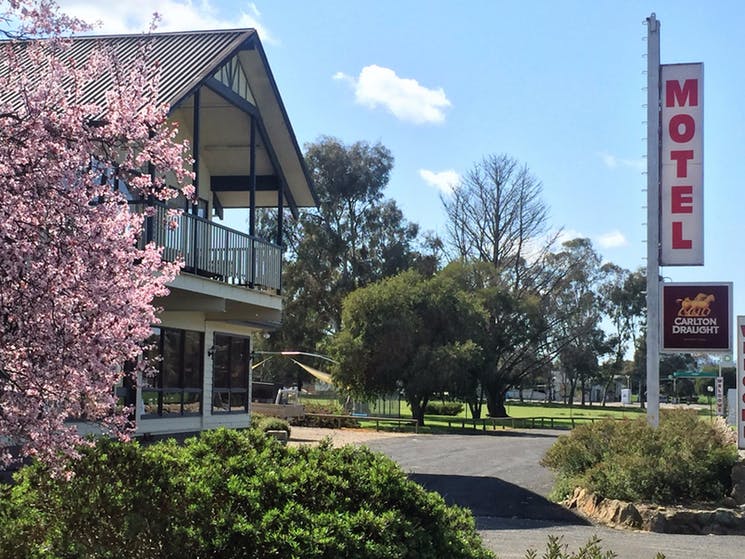 Accommodation
Jugiong Motor Inn
Enjoy country hospitality in an idyllic setting, Jugiong Motor Inn is the prefect place to getaway and relax! All rooms are on ground level with pet friendly options available, each room opens out onto a large grassed and shady courtyard with hand raised farm animals in the paddock ready for feeding or petting.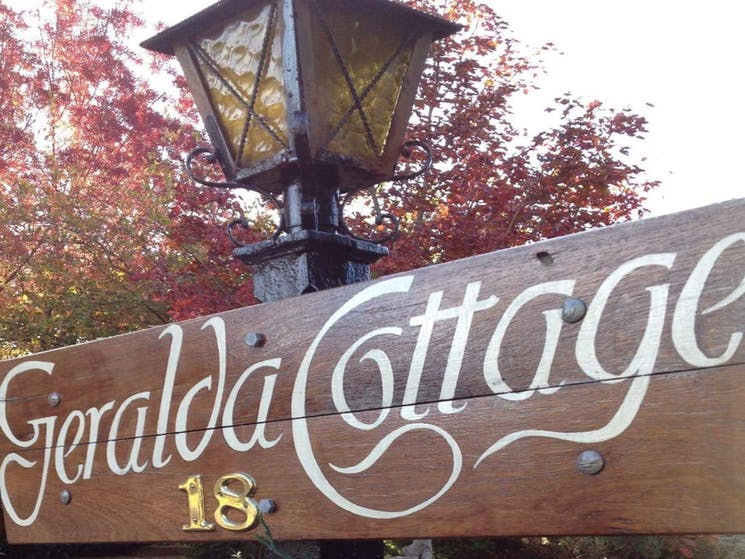 Accommodation
Geralda Cottage Jugiong
Fully Self Contained Rustic Farmhouse. Family Friendly. Pet Friendly property (dogs by owners approval, must bring dog beds/blankets/supplies). Sleeps up to eight people. Cleaning fee applies per stay.
Surrounded by Rural views, located in the bespoke village of Jugiong.
Harden Murrumburrah Restaurants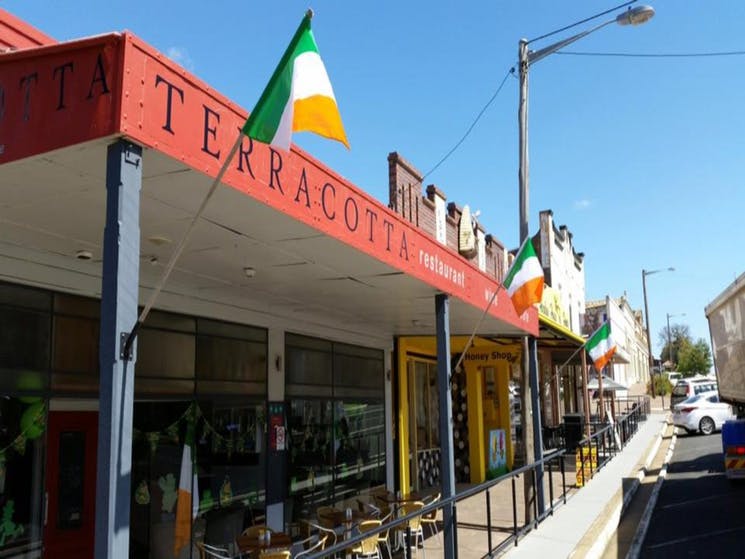 Food and Drink Terracotta Restaurant
Welcome to the Terracotta Restaurant Harden Murrumburrah.
They serve breakfast, lunch, dinner, drinks and coffee. They have outdoor seating and table service. they will take bookings for your functions and events.
Take-Away meals are also available. Walk-ins are most welcome!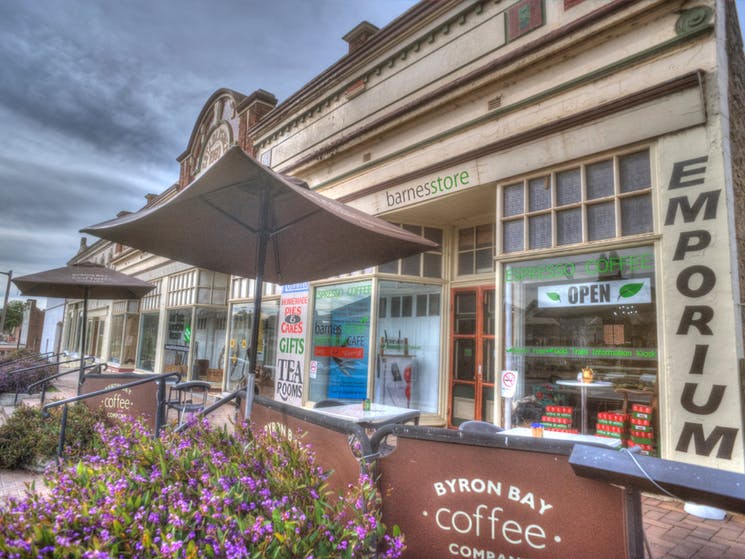 Food and Drink Barnes Store Emporium and Café
Barnes Store source the best local produce as well as high quality ingredients to produce a range of tasty dishes that are prepared fresh for you.
They are proud to offer high quality meals that use local produce to create a dining experience you'll want to come back to again and again.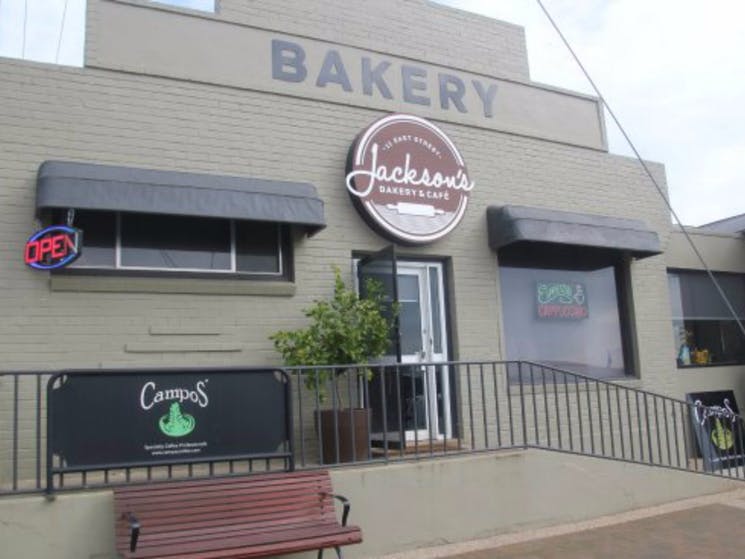 Food and Drink Jackson's Bakery and Cafe
Jackson's Bakery is a unique vintage style bakery located in rural NSW, Harden is a quaint country town with charm located in the Hilltops Food and Wine Region.
Jackson's Bakery has an outdoor rustic courtyard in which has been newly landscaped with areas for you to relax in and listen to the birds whilst eating their famous pie and homemade treats. Jackson's Bakery proudly serves Campos coffee.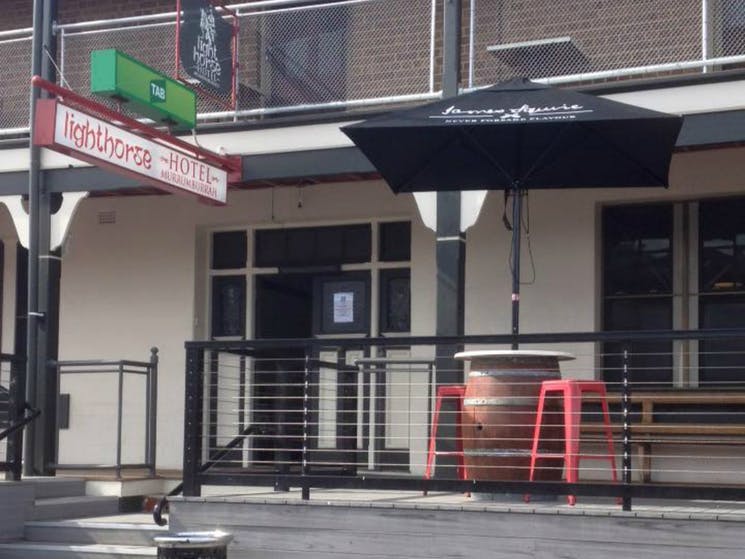 Food and Drink The Light Horse Hotel Murrumburrah
The Light Horse Hotel will now feature a restaurant called "Shanahan's", Coffee and bar
The Light Horse Hotel is the oldest trading hotel in the Twin Towns of Murrumburrah-Harden. First built in 1861 to Victorian tradition with small refurbish maintaining her until Karen Kemp and Rhys Gray undertook a major refurbishment in October 2018 bringing her into the 20th Century.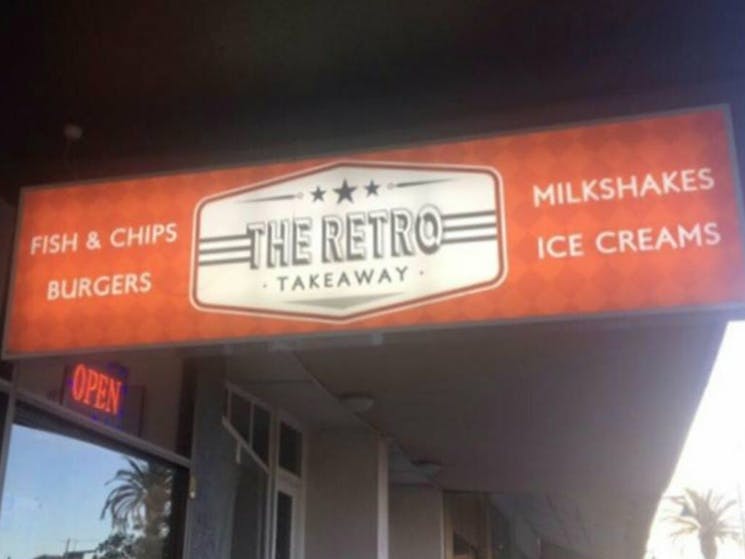 Food and Drink The RETRO Take-Away Harden Murrumburrah
The Retro take-away has a wide variety of take-away style foods, they have Hamburgers, Donuts, fresh made battered fish and chips and Fiesta Chicken, kebabs and plenty more. Come down to their take-away shop for a quick and simple feed.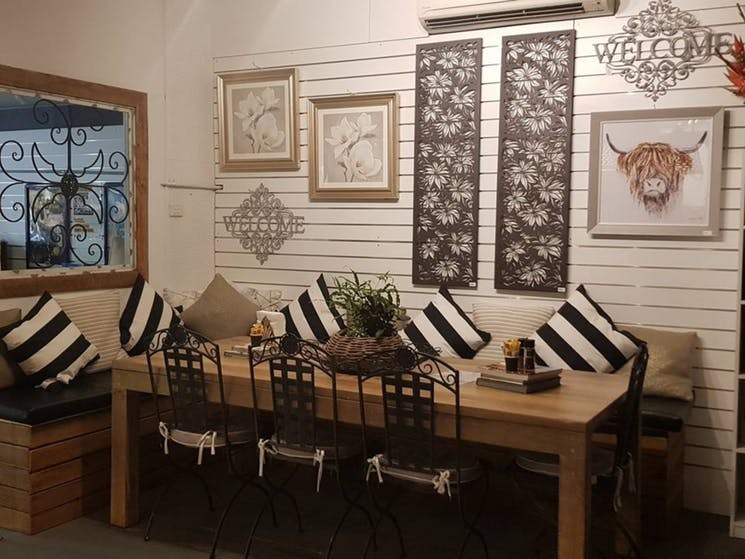 Food and Drink DJ's on Neill Cafe
Opened in 2017, they are a modern family owned operation with a sleek but rustic feel.
Their focus is providing the community with nutritious and delicious food and drink and a welcoming space. With inclusive access, friendly staff and a wide range of local art and gift lines, DJ's on Neill aims to be a major supporter of the independent businesses and the wider community.
Shop
Harden Murrumburrah boasts some of the best kept secrets when it comes to local homewares and artisan shops. From hoses to homewares you will have a great day wondering the stores of the twin towns.
Here are a few of our local's picks: