Current News
Learn to Save a Life
Undertake this free 1 hour on line course, QPR, provided by Murrumbidgee Primary Health Network. This course will equip you to have challenging conversations with people who may be suicidal and help them get connected with professional care. Click here to sign up for the free training.
A Great Place to Live
The Harden Murrumburrah District is a very safe and productive agricultural region, specializing in the growing of wheat, canola and other grains, fine wool, fat lambs, beef, ducks and pigs. The Cunningar Graincorp collection facility is the closest wheat and canola  accumulation point to the Australian eastern seaboard. Wheat and canola can be delivered via rail to the Port Kembla export facility with 24 hours.
Stone fruits and allied processing also feature significantly in the region.
The community is well serviced with a dynamic 4 doctor general practice and wellness centre  and a new state of the art district hospital/health service being built in early 2019, to replace the existing hospital.
St Lawrence Aged Care offers independent living facilities and a nursing home  is incorporated in the hospital.
With two primary schools and a 7-12 High school, our towns offer great educational facilities for growing families.
A large range of commercial services are available in the community, including medial, banking, real estate, fashion, dining, agricultural services, mechanical services, 24 hour tyre service, after hours fuel, tourist information centre, accounting and legal services, gym and fitness centre, hotels, clubs, manned police station, ambulance and fire services and much more.
As a transport hub location, Harden Murrumburrah sees large traffic flows and is a main freight corridor to Sydney, Melbourne and West to Adelaide. Unsurprisingly the town has large freight companies using the town as a base.
With a twice daily passenger rail service to Sydney and Melbourne, this rail corridor is also an important freight hub.
Harden Murrumburrah is a great place to work, live and play. This vibrant community is blessed with many great voluntary organisations who work together to make this "One great Town"
With extensive sporting facilities including cricket, rugby league, rugby union,  touch football, soccer, tennis, bowls, swimming and golf, this community loves its sport for all ages.
Links to some of the local groups are listed below.
Harden and District Picnic Race Club
Harden Murrumburrah Hawks RLFC
Harden Murrumburrah Showground
Harden Touch Football Association
Harden Murrumburrah Arts Council
Harden Murrumburrah Historical Society
Harden Murrumburrah Landcare Group
Harden District Education Foundation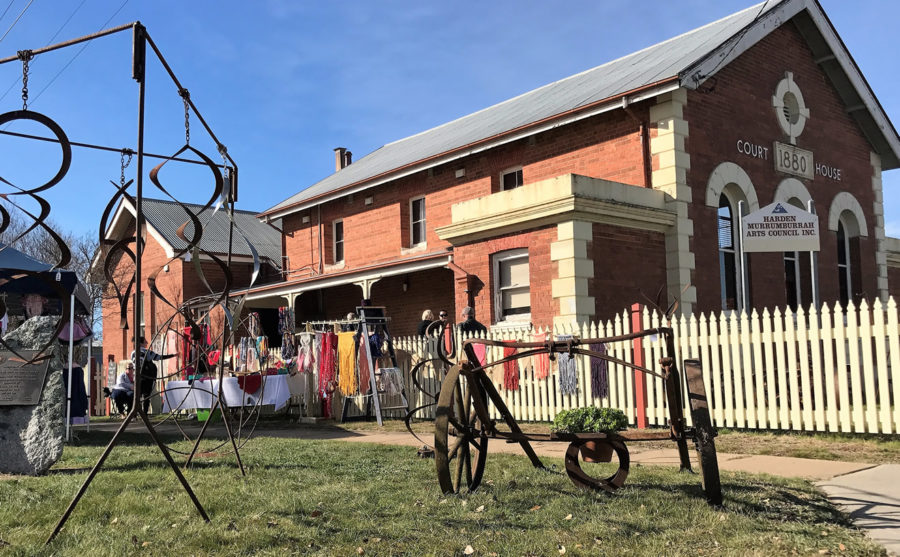 Events