HRDC is an organisation that supports Economic Development in the Harden Murrumburrah region.
All developments that are proposed must meet all Environmental and Governmental guidelines. HRDC Committee, February 2019
Current Activities
Business for Breakfast
Come and join us for our next "Business for Breakfast" networking events. This is open to all local business operators as well as others interested in business in our community. Our next event is being hosted by the wonderful team at Jacksons Bakery and our special guest speaker is the General Manager of Hilltops Council, Dr Edwina Marks.
A comment from our breakfast on 04/04 "Thank you for a great get together this morning (as well as a delicious breakfast). It worked really well and the guest speaker Michael Phillips was terrific"
Thursday  27 June 2019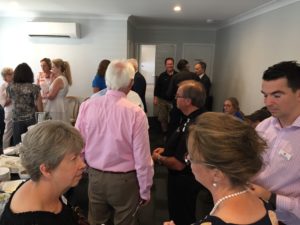 7.30 – 8.30 am. Please book here
Harden Murrumburrah is Open for Business
HRDC is here to support and work with organisations and individuals seeking to start and or expand business opportunities in our community.
We work closely with Hilltops Council and will actively support you in establishing your business in our region.
There are numerous opportunities that are currently available and others that will become available in the coming months and years, in the following areas:
Intensive Agriculture
Secondary processing of Agricultural products
Transport and logistics infrastructure
Residential land development
Aged care and over 50's lifestyle villages
E Commerce – A super high speed internet connection will available shortly
Cultural and arts ventures
Telecommuting
Food and wine
Tourism and hospitality
Micro business
Co – working spaces
Retail shops
Indigenous employment
Tertiary education and blended learning
We would love to hear from you if you have an idea or concept that could be developed in a community that supports you, welcomes your employees and their families and provides a stable environment for your business growth.
Please click here to contact us for more information or to arrange a time to have a chat.